2009 model w/5200 hyd. thumb, 1-owner in very good condition, working in Mo.
2002 model w/2006 head,new engine,tracks and hyd.pump,this machine is in excellent condition

1995 model w/7155 hours, this was a back up machine on pipeline and is the reason for low hours, has new Maxi computer, squirt boom, new Komatsu grapple, tires @60% and 1 set of tracks, center pin is tight and cylinders have been repacked, new glass in cab, Sisu engine burns 2.5 GPH, in Pa
Richard's Machinery & Sales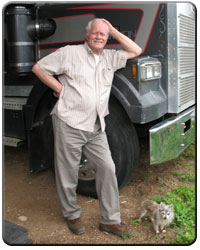 Welcome to my website! Since 1976, I have worked in service, transportation, and sales. Now, I'm happy to put that experience to work for you. No matter what kind of equipment we're talking about, I'll help you find the right seller or buyer.