2002 model w/7700 hours, Cat C12 engine w/450 HP, this will need new screens soon, they ar 6 inch,includes Quick switch chipper conversion kit bought […]
23 total views, 2 today
1985 whole tree chipper w/4500 hours, cab and log loader, KTA Cummins 600 HP engine, 7/8 [3] knife arrangement, tandem axle w/pinle hitch, good running […]
90 total views, 1 today
2017 model w/1400 hours, Cat-C27 tier 111 engine w/1050 HP, 75% undercarriage and triple bar grouser pads, in Tenn.
121 total views, 0 today
2015 model w/1500 hours, Cat 320L undercarriage at 95%, 24 inch double grouser pads w/spring kit and rock guards for front and rear, 6 knife […]
200 total views, 1 today
2010 model w/ 3900 hours, 525 HP engine, remote controls, this is 1-owner machine and well cared for, lost contract w/mill and no longer needed, […]
1013 total views, 0 today
this is 24 inch cap. w/2000 hours and remote controls, 250 Hp John Deere engine, Coldfire suppression system, factory updated drum fan blades & amp, […]
986 total views, 0 today
2010 model w/3810 hours, Cat 440 HP engine, 22 inch cap. new anvil, knife holders and in feed, in Ga.
936 total views, 0 today
Richard's Machinery & Sales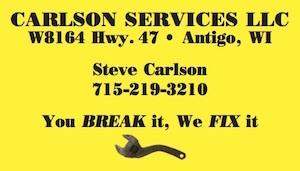 Semi Truck and Trailer, Farm and Construction Machine Repair!