2000 model w/rebuilt Cummins engine and new clutch, new pumpkin in rear differential, 1 set of chains and spare tire, many extra parts including brakes, […]
52 total views, 3 today
Welcome to Richard's Machinery Sales
We've Got What You're Looking For! or will help you find it, email or call, since 1976 I have been in service, transportation and sales, no contracts, no hassle, I screen all calls and send you the serious buyers.
Richard's Machinery & Sales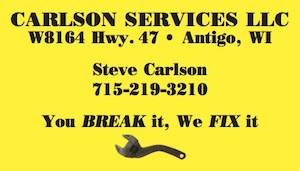 Semi Truck and Trailer, Farm and Construction Machine Repair!